All our medical device products are developed and produced following the European Medical Device Directive (MDD). A classification and compliance that require us to fulfill and live up to high standards. Quality, efficacy, and safety standards that are revolutionizing how cannabinoid products should be made – and we are proud to be a front runner driving the change.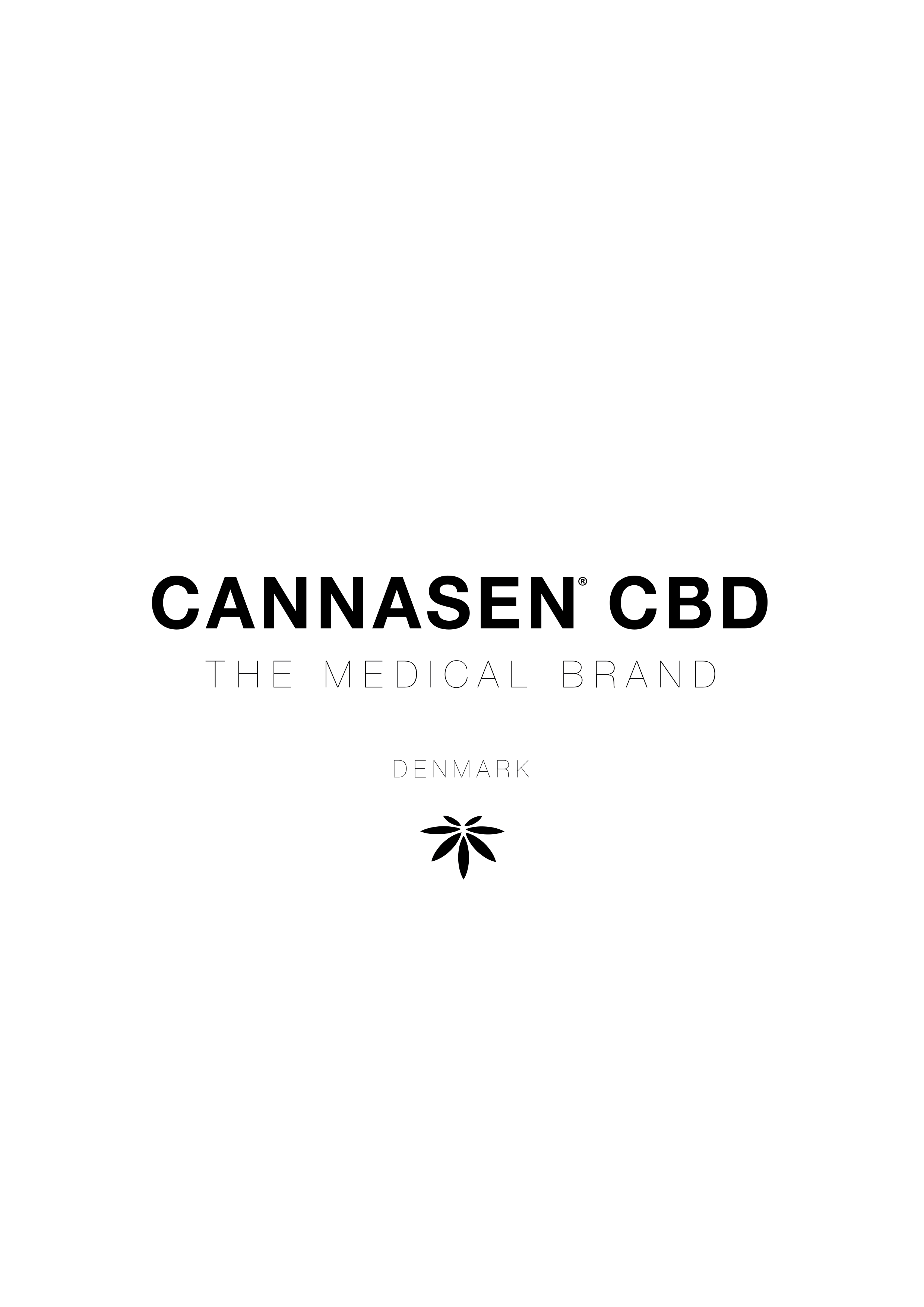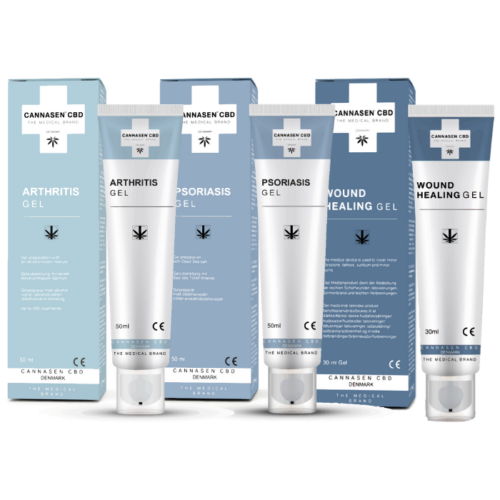 Use our concept: CANNASEN® CBD Gel combined with food supplements to improve and relieve Arthritis and Psoriasis symptoms. Relieve pain and improve your overall health.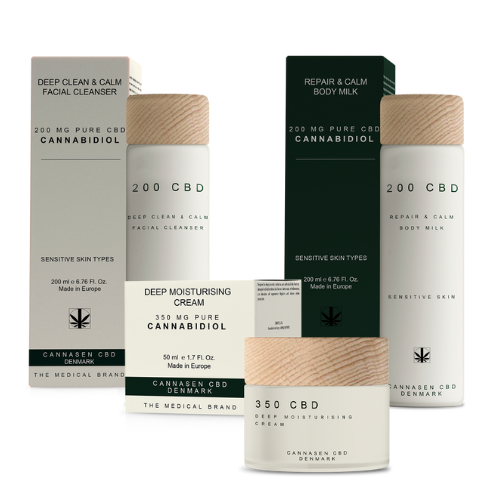 Pamper your skin with CBD skincare products and expose signs of aging or use CANNASEN® CBD's anti-hair loss treatment to stop hair loss or boost hair growth. Help your furry friends with our animal oil or dog treats to increase mobility and ease of muscle pain or other disorders caused by an imbalance in the immune system.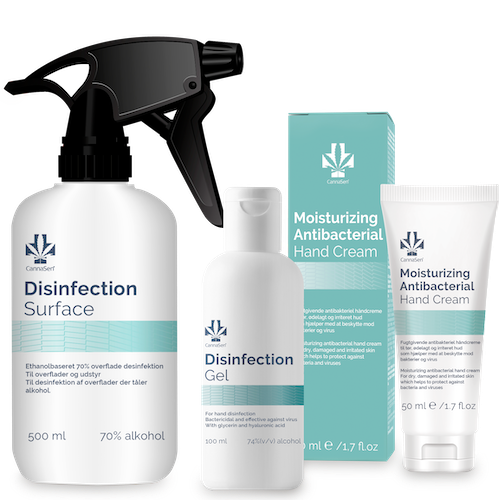 Our Disinfection gel, Antibacterial hand cream and Surface disinfection are effective against bacteria and viruses which is important, especially during COVID-19 times.
First mover with medical products using CBD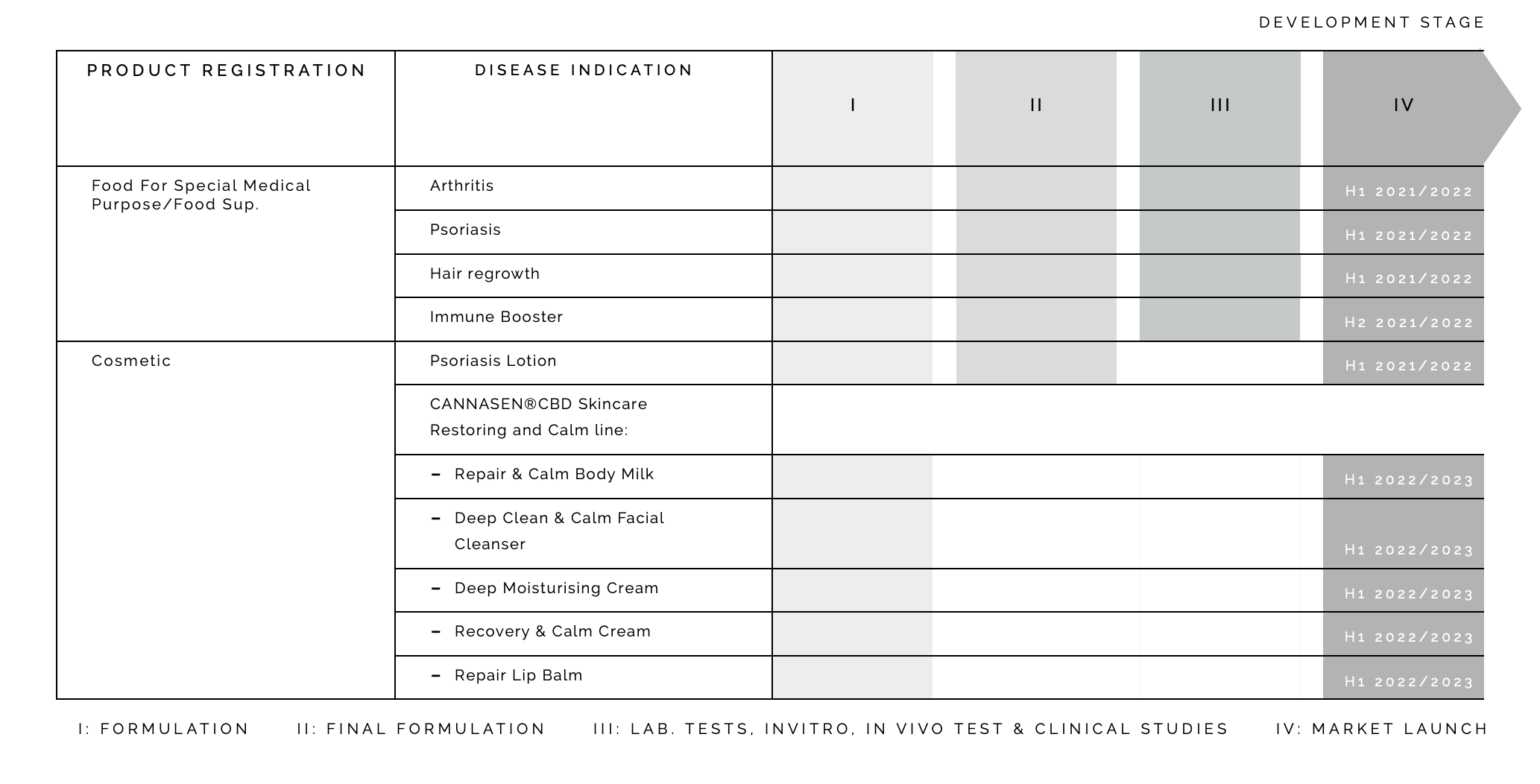 CanNordic is one of the leading companies in the world to provide this range of medical devices. Under the brand name CANNASEN® CBD our medical devices and treatment solutions are rapidly expanding.
Our skincare line, anti-hair loss treatment, and food supplements are developed and produced following high standards within their industry.
COMPLIANCE WITH MEDICAL REGULATIONS
We believe that investing in innovation and research is the best way to develop products of high efficacy, quality, and safety - in all our processes from field to shelf.